Floral centerpieces and bridal bouquets have become as synonymous with weddings as the white gown and tiered layer cake. The idea of ​​a bride carrying a bouquet takes its roots in ancient Roman times when brides carried floral garlands to signify new beginnings and hopes of fertility. In today's weddings, flowers still symbolize the start of a journey and couples are choosing florals that represent their lives and traditions.
When it comes to choosing wedding flowers, it's best to work with a florist who will look at the entire vision of the wedding before selecting actual flowers.
"The first thing we say to each bride is tell me about your wedding and show me photos of what you like," said Molly Barrett, owner of Maggie and Moe's Poplar Flower Shop. "With wedding flowers, it's not just the bouquet we focus on. It's how we can accentuate everything for your wedding day."
Barrett, along with many local florists, use a realistic approach when it comes to flowers and wedding budgets.
She sees many brides who find gorgeous bouquets on Pinterest, but often they contain high-end flowers or even silk florals. She focuses on what Maggie and Moe's can use to stay within the preferred look and stay within budget.
That is why the theme is so important, and to determine how various flowers can be re-purposed for the entire wedding. For example, floral arrangements used in the ceremony can also be placed around a unity candle or as head table décor.
"This is important with bridesmaids' bouquets," she said. "You've spent money on them, and they're pretty, so where can they go after the ceremony so people see them?"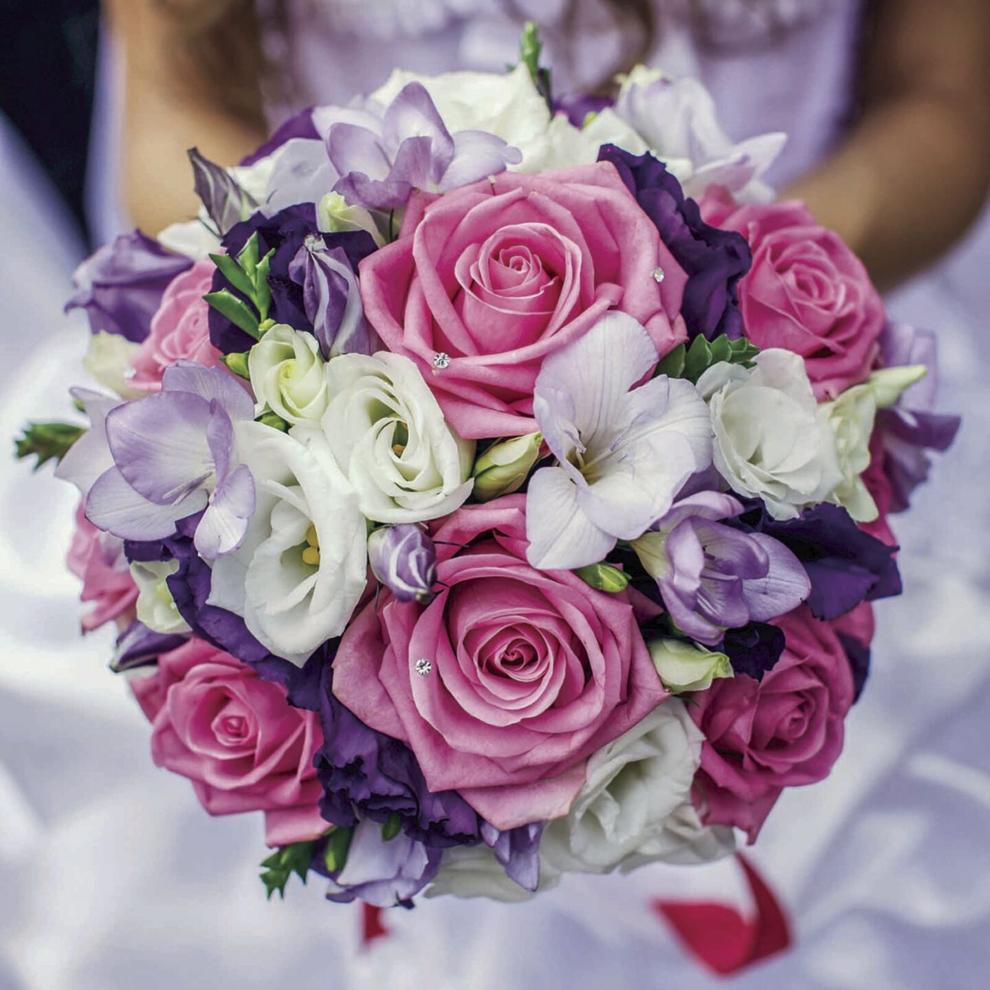 She sees many brides who want a particular look rather than a specific type of flower. And while brides sometimes want seasonal themes for their weddings, it's the colors that make the bouquet seasonal, rather than the flowers themselves.
Additionally, the majority of wedding flowers, including roses, lilies and sunflowers, can be found year around. That's where florists will customize the flowers by color to keep it in season.
Spring and early summer see more pastel color palettes with light pinks and whites. Summer has brighter colors and various shades of pink. Winter and Christmas weddings may include more greens, red roses and berries.
"I like to ask the bride if there's a specific flower she must have," Barrett said. "Or on the opposite side, is there a flower they really don't like and don't want in the bouquet? If a bride wants a flower, for example one that's important in a family tradition, but is unavailable, we can create it in silk so it's still present in the bouquet."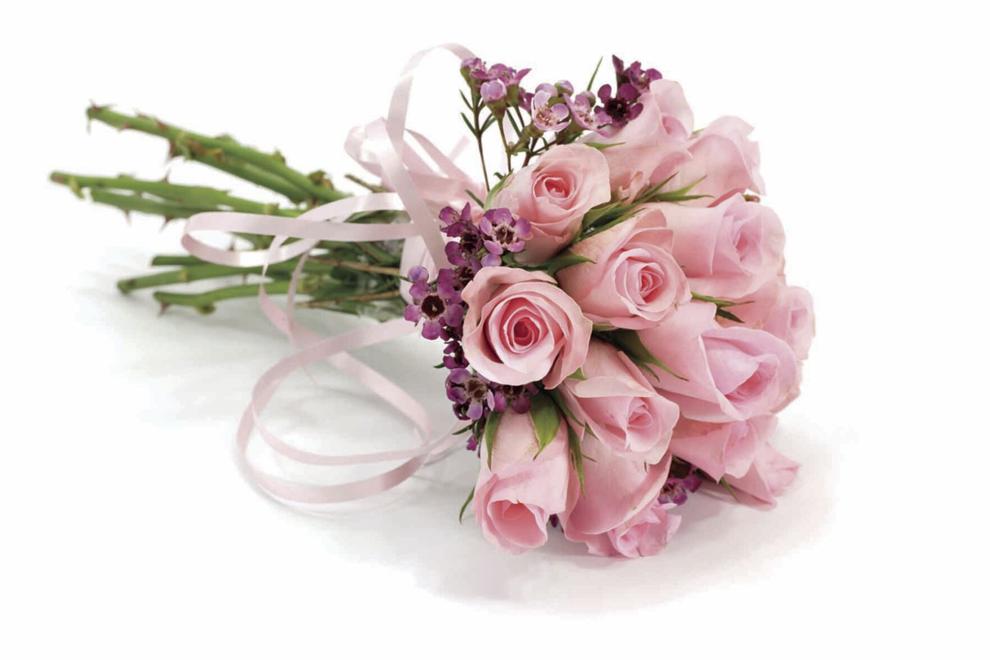 Barrett advises brides to have their wedding vision, but also be open to suggestions and brainstorm with their florists' creativity.
"We love coming up with ideas to make each bouquet a little different and special," Barrett said. "We've incorporated shell casings into bouquets and wrapped bouquets with family handkerchiefs and neckties."
She also advises all brides to begin working with their florist as soon as possible, especially considering current flower supply shortages.
"There are some flower shortages, but it hasn't been too bad where we can't do what the wedding party wants," she said. "That's why it's important to start the process early. If we can't get a particular flower, we will find something similar as soon as possible."
View the March 2022 edition of Terre Haute Living online.
.